Your brand is one of the most valuable assets your business has, however keeping it clean, clear and consistent will always be a challenge. As such, you wouldn't be alone if you wanted a seamless and branded eSigning experience. That's why we're are super excited to release our custom branding for eSigning.
Your customers will now experience a frictionless custom branded eSigning experience, from start to finish. Therefore, people eSigning your documents will now feel part of the same conversation by seeing a consistent brand across all touchpoints.
This will build trust between you and the person signing, resulting in you starting off your business relationship on the right foot!
With Doc2's custom branding for eSigning, your businesses own logo will appear on each interaction with the platform, on the:
eSigning page;
eSigned page;
eSigning emails, and;
External form page.
Adding to the branded experience, your businesses primary colour will appear on the eSigned page as well!
How do I set up custom branding for eSigning?
Custom branding for eSigning is only available on our largest plan. Therefore, if you are on this plan, simply click Settings then Branding from the dashboard.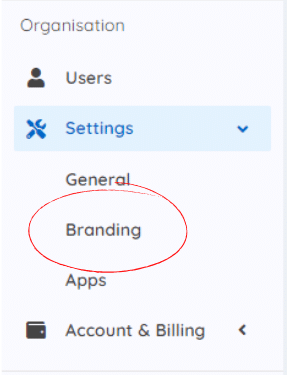 From here, just upload your brand's logo and choose your background colour. You can upload two different logos; the first will appear on a light background and the alternate logo will appear on your custom background colour. Therefore, your brand will always appear professional and consistent.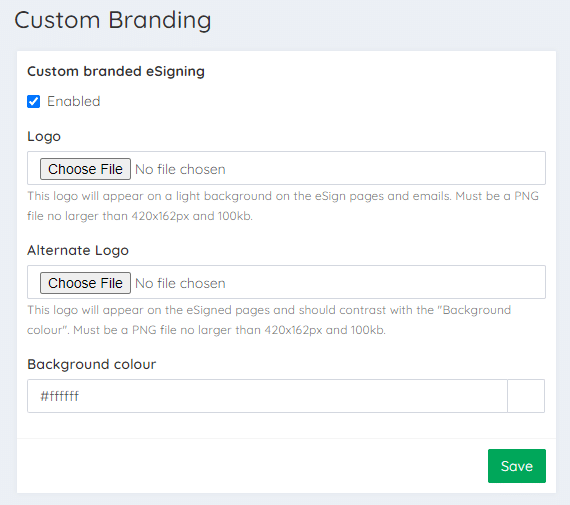 After clicking save, a preview will appear on the right hand side of your page. As a result, you will be able to see exactly what your customers will see when eSigning your documents.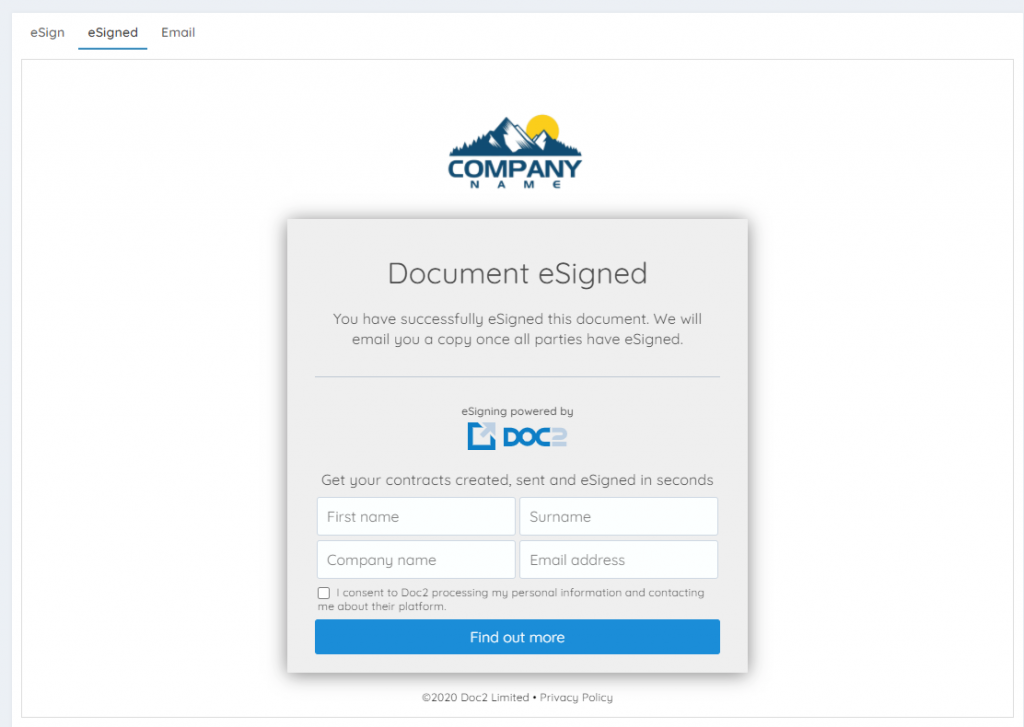 You can now send your NDAs or Terms of Business documents to potential customers knowing your brand is on point! Additionally, if you wanted to find out more about the benefits of your businesses branding, check out this article by LYFEMarketing.
If you're not a customer of Doc2 already and would like to give the custom branding for eSigning a go, why not sign up for a 14-day Free Trial today?
As a platform, we are continually looking at new and innovate features to add value to your business. So, just reach out to us via the live chat, email (enquiries@doc2.co) or by giving us a call with your best suggestions.