We have recently released a team management functionality on our Professional plan and above. Growing businesses often have multiple departments, and the compliance requirement for data and template separation is paramount. With this new functionality, you can do just that – and more.
Compliance is key
Every document your business creates or uses is important. Who can view, access and edit them is equally as important. By utilising the team functionality ensures compliance throughout every department of your business.
Each department can now have access to the templates they require. As a result, your whole business can now remain document compliant.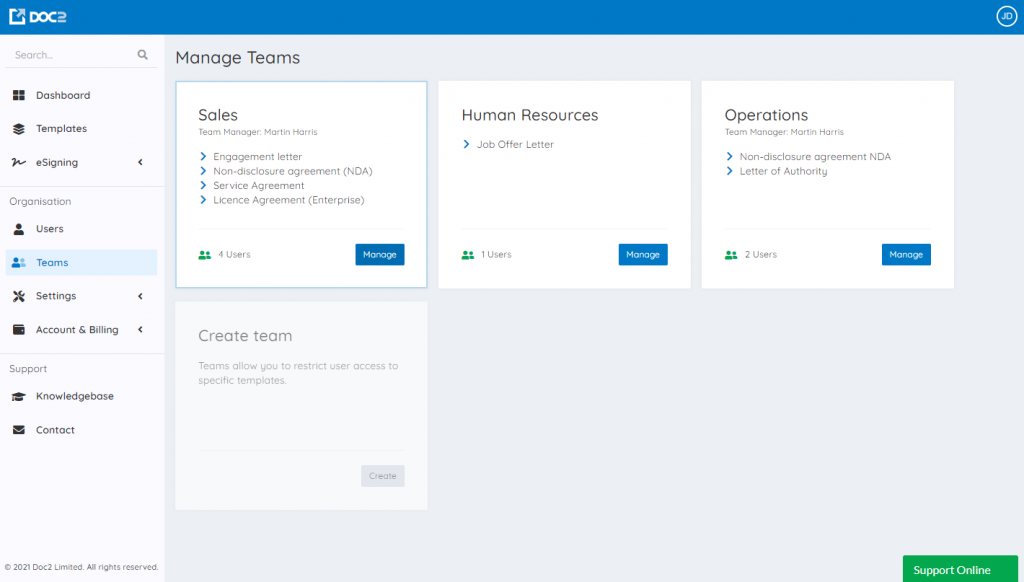 Supporting your business as you grow
As you grow, you will have more teams to manage and we're here to support you along the way. Our plans are carefully designed to give you the features you need as and when you need them throughout the life of your business.
How to use team management
First of all, Teams management is only on our Professional plan and above. So, once it is enabled, all you need to do is go to the new 'Teams' menu on the navigation panel and click 'Create team'. Once you've created the team, just select the templates you want that team to be able to access.
For example, the sales team might need Sales Agreements and NDAs and the HR team might need Offer Letters and Employment Contracts. After that, just assign each of your users to a team and you're good to go.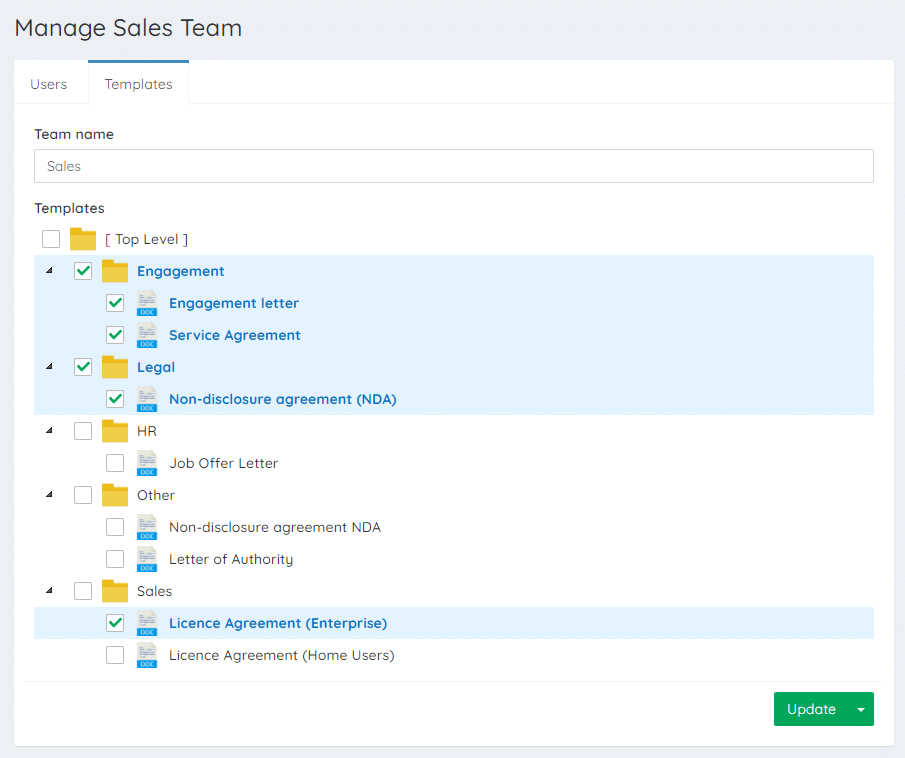 Team managers
As part of this feature, you are able to have 'Team managers'. Team managers have access to all of the audit logs of their teams and can also add and remove team members. As a result, you can now delegate duties to keep each of your teams running smoothly.
Find out more about Doc2 and team management
Doc2 is a platform designed for SMEs to create, send and eSign documents in a matter of seconds. Feel free to drop us a message on the live chat (bottom right) if you have any questions.